Welcome to the AET GmbH.
We are the producers of TSM and MSB supports.
And we are involved as a supplier in the team sport and in the individual sport.
Our products are made of a new, and particularly skin-friendly form of neoprene with physiological thermal protection and micromassage properties, regulated wicking of perspiration and the facility of allowing the skin to breathe.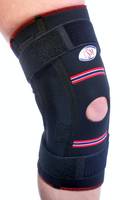 TSM supports
the medical-orthopedic supports for
- therapy,
- rehabilitation and
- long-term therapy
TSM supports are an ideal form of additional therapy to supplement conventional methods of treatment for muscle, ligament and tendon injuries, chronic, degenerative and age-related joint complaints and for acute injuries to the capsular ligaments.
The material of the supports has a thickness of 3 or 5 mm and incorporate mechanical support and compression elements which support the joints and perceptibly stabilize the muscular regions.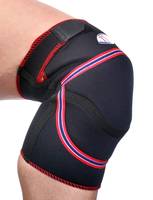 TSM Pro supports
for prevention,
for

rehabilitation and regeneration as well as

protection of muscle and joint regions
TSM Pro bandages are suitable as a preventive measure against injuries and overstrain of the joint and muscle regions, for more rapid rehabilitation after muscle injury and for protection against chilling and absorbing external influences.

Depending on the joint region involved and on the intended stabilization effect, the thickness of the support lies between 1.5 and 5 mm, nevertheless providing excellent flexibility in the joint region. The supports are employed particularly in professional sports, during heavy physical work and in rehabilitation.

[Read more about TSM Pro supports]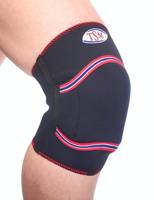 TSM active supports
for prevention,
for

regeneration and

protection against chilling
TSM active supports are used to protect the joint and muscle regions against overstraining and chilling, for more rapid regeneration and for absorbing external influences.

The material used is thinner than that used in the TSM Pro supports (1.5 or 2 mm), which ensures a high level of flexibility in the joint region. TSM active supports are thus ideal for popular sports and many leisure activities and can be used as a preventive measure against work-related muscle strain.

[Read more about TSM active supports]