Here you'll find all of our Unterarm / Handgelenk-Bandagen
Please, click on the thumb and you will get detailed information to this support.
You me receive further information on our wide range of supports also consulting: Supports sorted according to sport.
More supports of this type you will find here.

3175 und Varianten

3275 und Varianten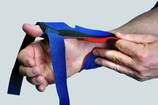 3128